On June 2nd, we opened our latest exhibition: Arcus Pride Art 2022. This group show features six artists from the LGBTQ+ community and was organised by us in collaboration with Clifford Chance Amsterdam. It is on display at the atrium of their Amsterdam office until the end of June.
The MAPA Team and 3 of the exhibiting artists in the front row
With this exhibition, our aim was not only to showcase and celebrate the incredible talent of these artists, but also to encourage everyone to embrace their full and true selves and show solidarity in an environment where it is not always easy to be open and out.
During the event, two of the exhibited artists, Laruence Herfs and Jonathan Lambrix had a chance to speak about what being part of the community means for them as individuals and as artists.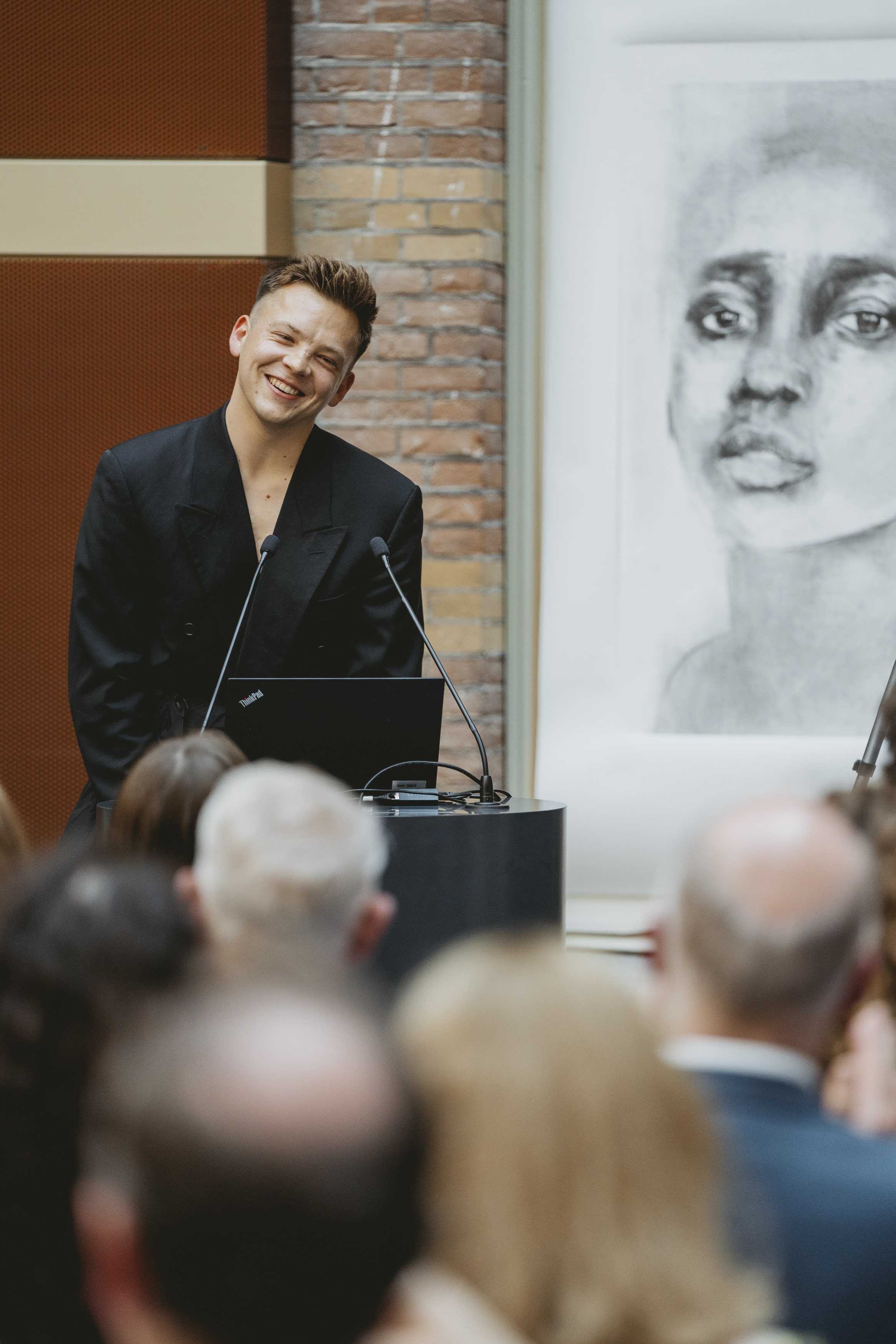 Jonathan speaking at Clifford Chance in front of his charcoal work 'Nerine'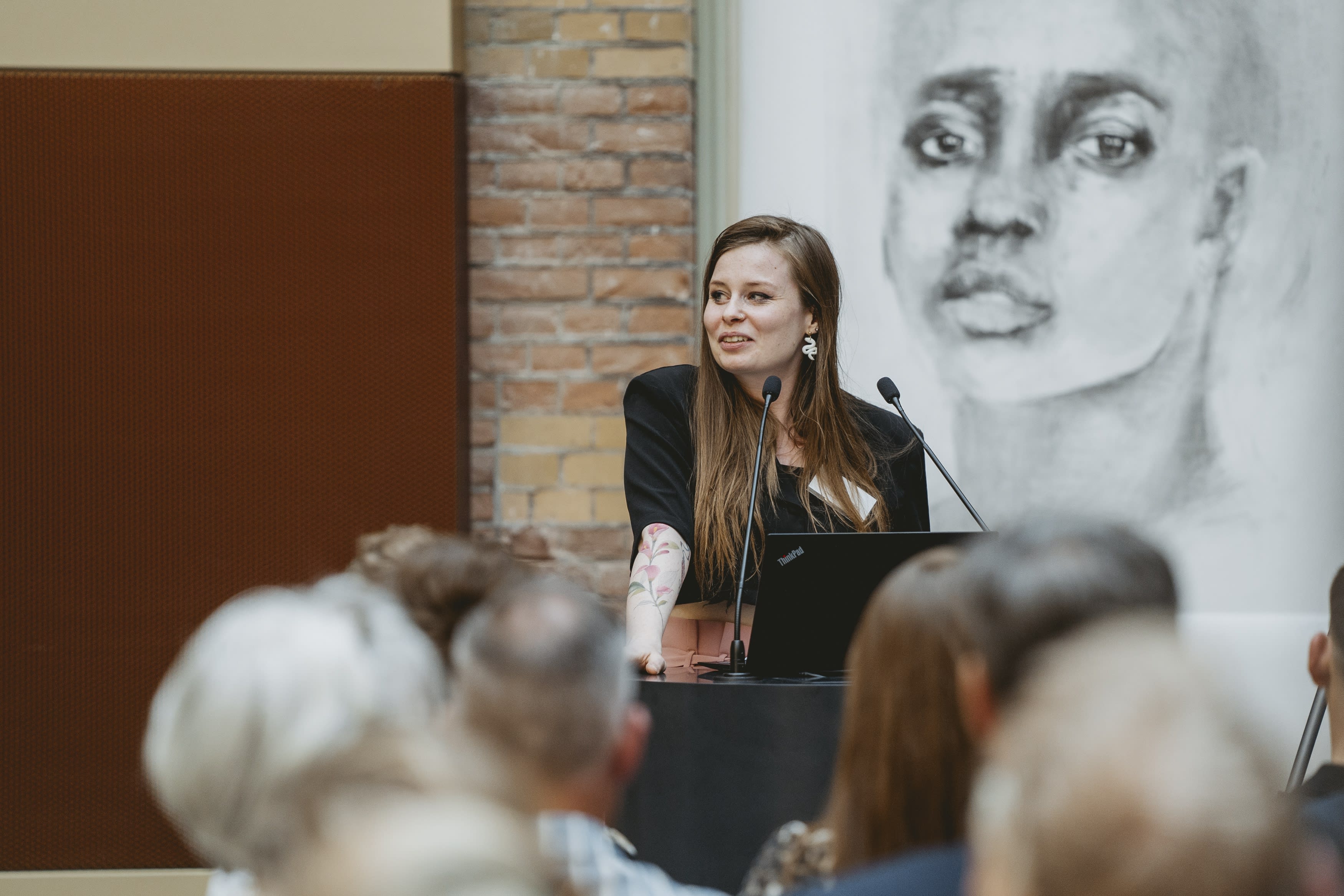 Laurence speaking at Clifford Chance about her experience as a female queer artist
It was a true honour for MAPA to be part of such an event and we thank Clifford Chance and the exhibiting artists for giving us the opportunity to be part of this event, together.
Arcus Pride Art 2022 Virtual Exhibition by Clifford Chance
Want to visit this special exhibition? You can book a private tour with us by clicking the button below: