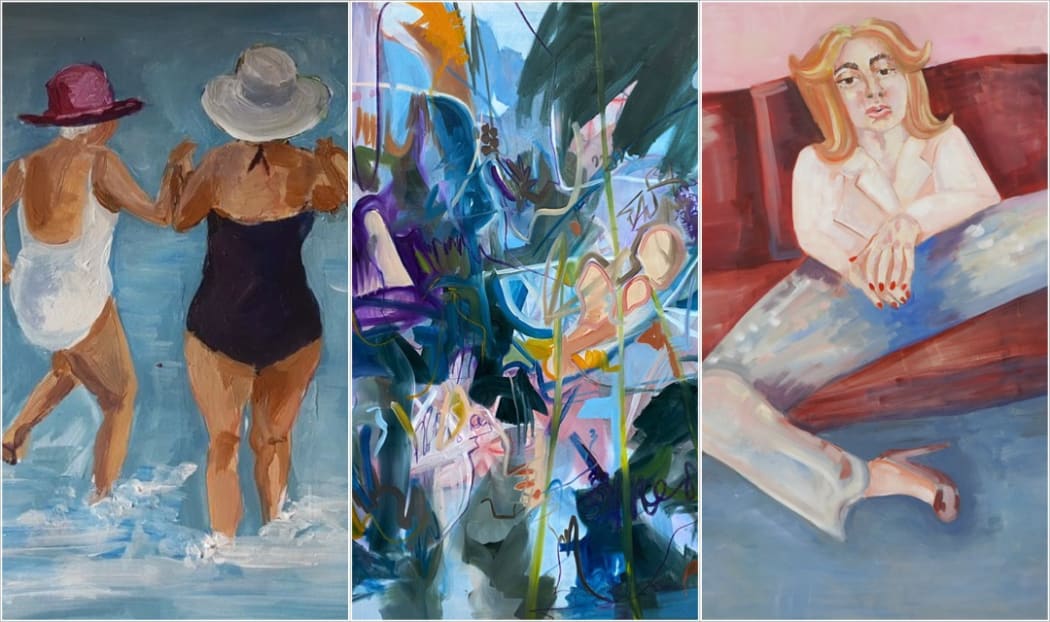 We started 2022 with some exciting new additions to our online gallery. Three female artists have joined the MAPA Fine Art collection, each with a unique story and style.

Besides our latest exhibition The Great Escape, featuring Christabel Forbes & Rory Browne, we are proud to introduce and represent three more great painters.
As MAPA, we want to shine a spotlight on young and emerging European artists, as well as talented artists from all over the globe. Which is why we've decided to take on Laura Holmes, Nora Neagoe and Cynthia Eisenberg.
Permanent artists
Laura Holmes is a young British artist based in London. She is currently doing an MA in Painting at the Royal College of Art and has exhibited throughout the UK.
Holmes paints environments which explore our physical relationship to time and space, aiming to create a time that exists beyond its own boundaries. She sees painting as a conversation between the artist and the work, and considers her practice to be a collaboration with paint.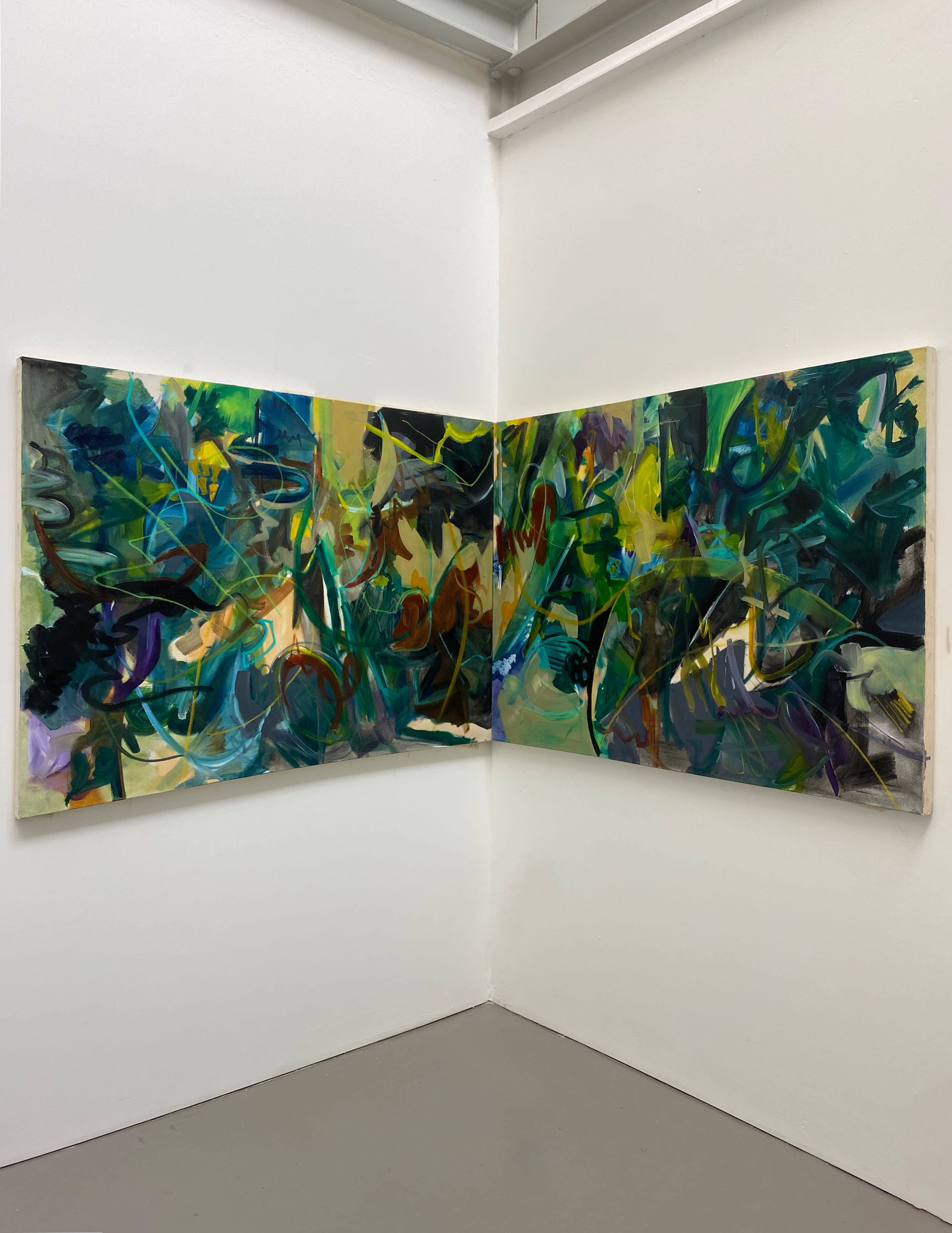 'A Physical Intervention for an Alternative Space-Time' by Laura Holmes

Nora Neagoe is a young Romanian artist who studied and worked in the United States and is currently based at the Royal College of Art in London. She has exhibited in Romania, Shanghai, the US and London.
Neagoe's practice revolves around the idea of beauty standards in social media for women. You can find lots of fisheye views, peepholes, high heels and women's legs in her work. These distorted figures mimic the effect of filters on social media, where we see different versions of people, and beg for the attention of the viewer.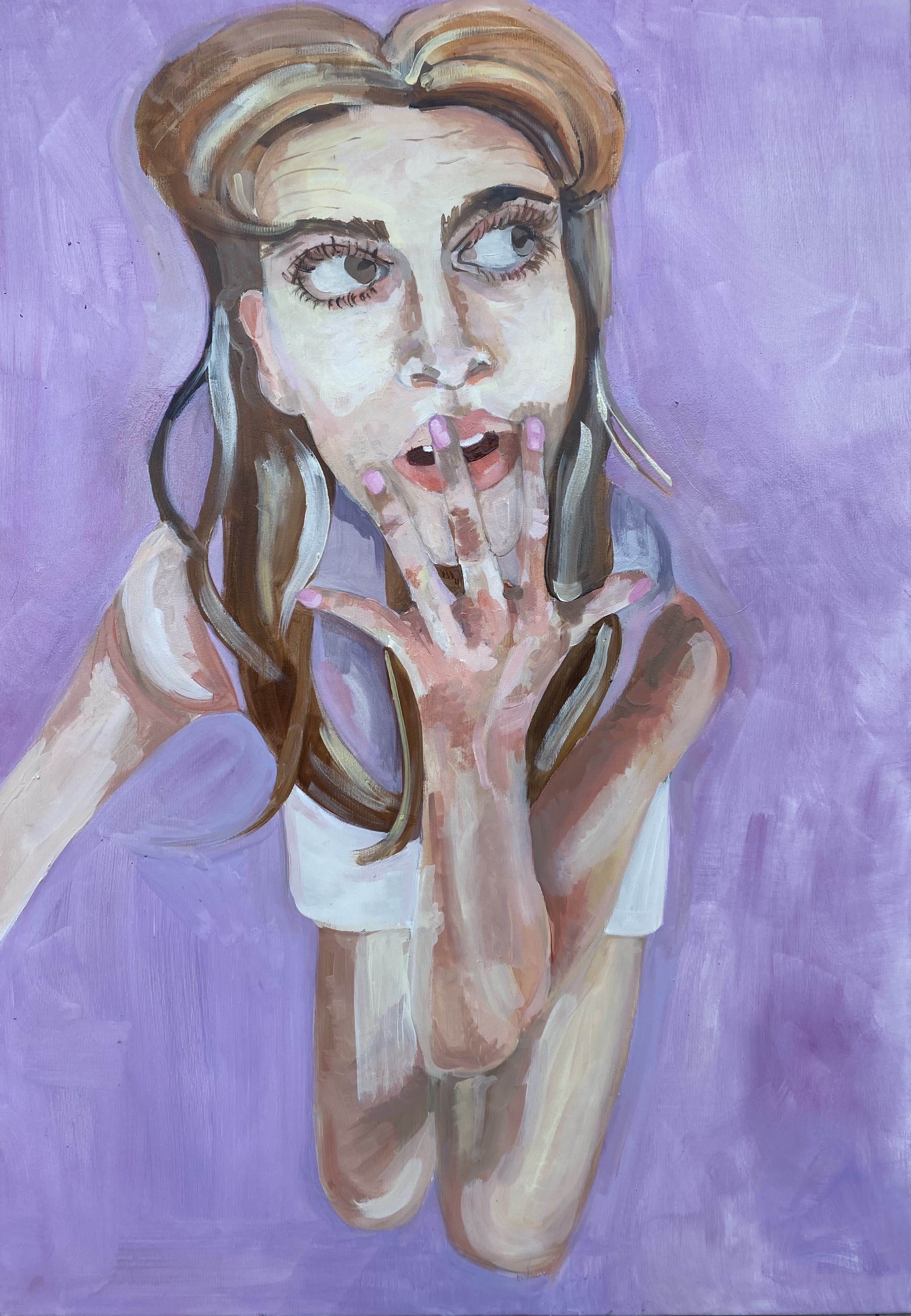 'Pick Me' by Nora Neagoe

Holmes and Neagoe are permanent artists at MAPA Fine Art.
International artist
Cynthia Eisenberg hails from Argentina, and has earned her stripes in the art world; she's a permanent artist at the Partage Galerie in Brussels and exhibited at the Argentinian embassy in Rome last year.
Eisenberg's sources of inspiration range from everyday fleeting moments to human rights and gender issues. She regularly works with the female form, producing sensual and profound works that spark a debate about the place of women in society.
Eisenberg's works are available until Summer 2022. More international artists will be added soon.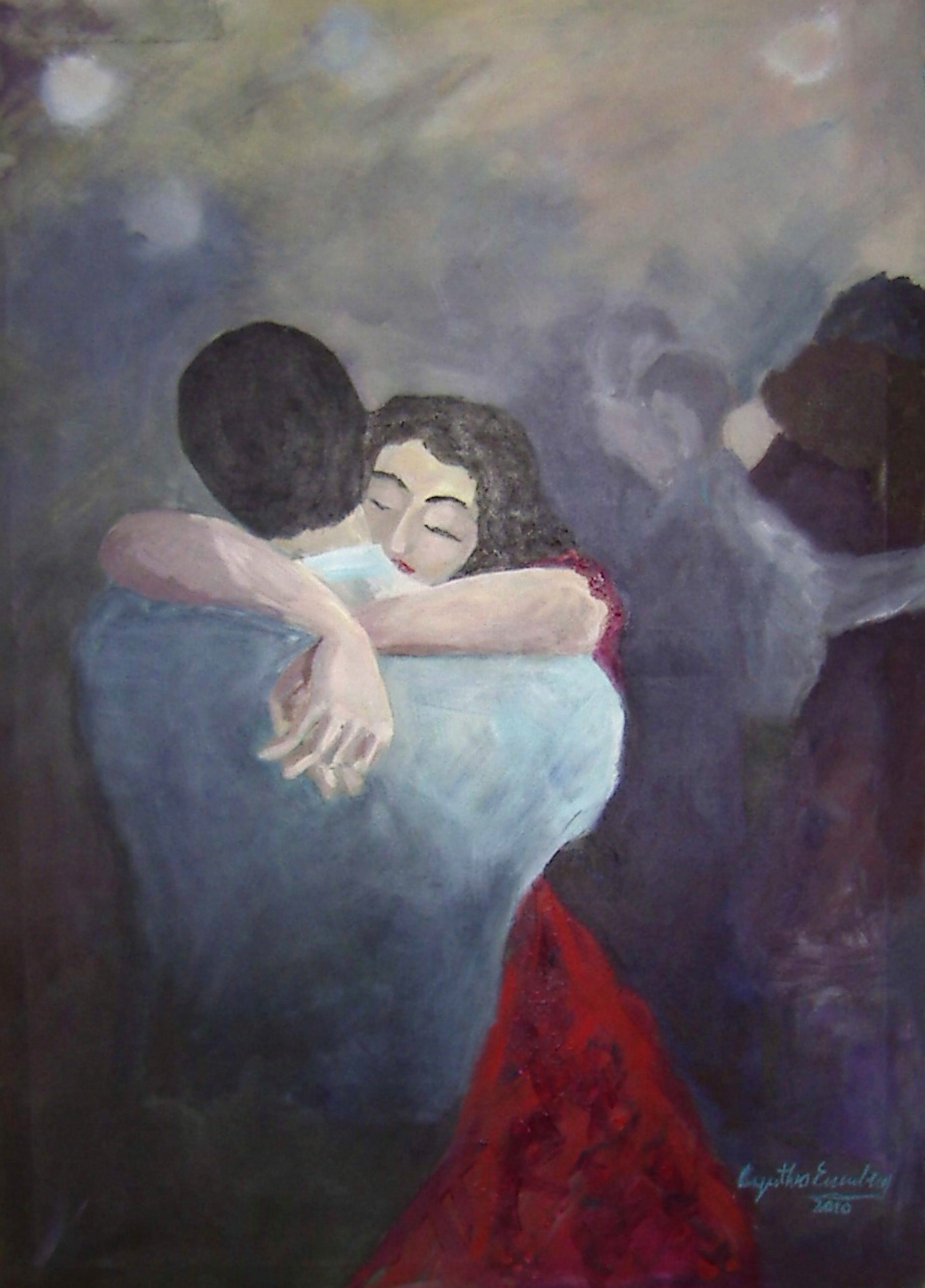 'El emperrado corazón amora' by Cynthia Eisenberg