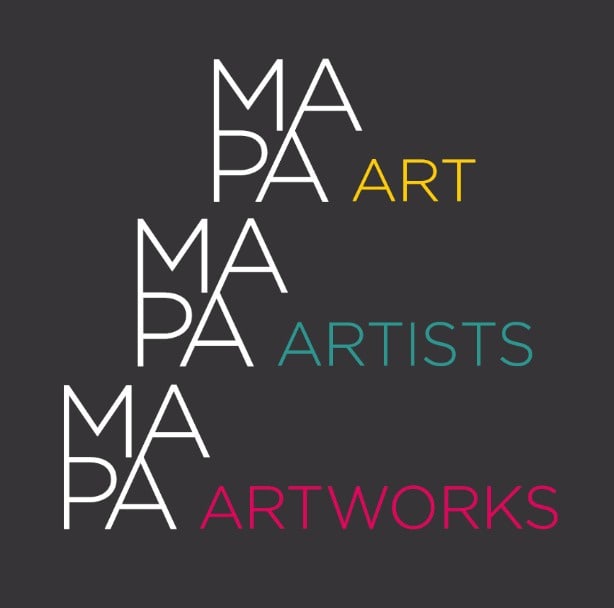 How did the idea for MAPA Fine Art start?


Marek: "It's quite funny actually because the idea started in both our minds separately. I was on holiday in France with a few friends, one of whom is an emerging artist. We got talking about the art world and how it can be hard for young artists to get their name out there. That's how the seed was planted in my head."
Paul: "My family is really into art, and I had already been discussing the idea of starting an online gallery with my dad. I've known Marek since high school, and when he told me about his artist friend, we realised we had a lot of people in our network who were in the same boat. That's when everything clicked together and the idea really lifted off."
Where are you from?
Marek: "I'm from the Czech Republic, but my parents are diplomats so I moved around a lot. I studied in the Netherlands and Ireland, and lived in the UK and Latin America as well. Currently I live in the Netherlands."
Paul: "I'm from Latvia, lived in the UK for a while, and am also based in the Netherlands now. We're both really drawn to this country, it's such a unique and lovely place."
What separates you from other art galleries?
Marek: "Part of why we wanted to do this, is because we realised that the old gallery model is starting to become kind of outdated. But I was also shocked to learn just how much commission physical galleries charge."
Paul: "In general, artists often have a hard time. They even get taught in universities how not to get scammed by galleries. Which is why we wanted to do things differently, by providing both a change towards the digital and a fairer model."
Marek: "As a nomadic gallery, we're not bound to any fixed place. Apart from having online exhibitions, we also pop up in different physical spaces around Europe. This way our art becomes accessible to more people. Everybody should be able to view or buy art, both online and offline."
Can you elaborate on the theme of your first exhibition,"Still @live"?
Marek: "Still @live" focuses on the struggle we've all been through this past year. We are morphing as a society because of corona, both in a dystopian and utopian way. To me they are two sides of the same coin. The world might feel quite destructive at the moment, but it's also changing into something new.
Paul: "The different artists and paintings in our first exhibition represent different stages of this past year; from pre-corona consumerism to destruction, being in confined spaces, contemplation and eventually the next big challenge: climate change."
Marek: "To counter all these heavy themes, however, we'll come back with a more uplifting exhibition in Spring, called When Snowdrops Rise. There's been a lot of negative developments in the world, so we are going to curate a vibrant, colourful exhibition full of beautiful works. It's time for some positivity."